Since the late 1970's I have stood my chrysanthemum pots in my front garden every summer, from mid May till September. I live in the wettest urban area in the UK. 2 miles up the road there is a rivers authority rain gauge that records around 115 inches of rainfall every year. In the early 1980's I erected a cover over the standing ground which I used to cover to do my final potting, then roll it up. Then in late August/early September as the buds began to show colour I would roll it over again. Then in 2012 we had a particularly wet summer and I grew the plants under cover right through. Since then I have grown under cover right through. My wife Margaret has been saying that now that I am getting older the day will come when I will not be able to carry 10 inch clay pots 50 yards uphill to the greenhouse. So we decided to move the standing ground up right next to the greenhouse. So thanks to a friend I aquired hoops for a 16foot wide polytunnel 40 foot long. We started to concrete the ground tubes in before the covid virus lockdown started. My friend David Jay helped me set it out and concrete the tubes in. Then the lockdown came and David and myself are both in our 70's and had to isolate. All the materials had to be mail order including bolts, drill bits etc. Timber was delivered by two local buiders merchants and Northern Polytunnels have been very good with parts and polythene cover, netting and side curtains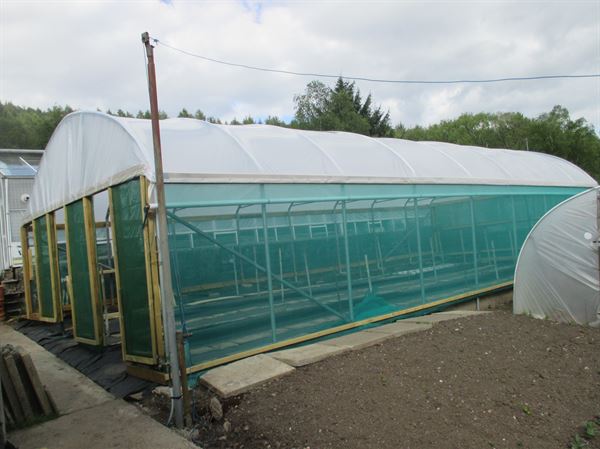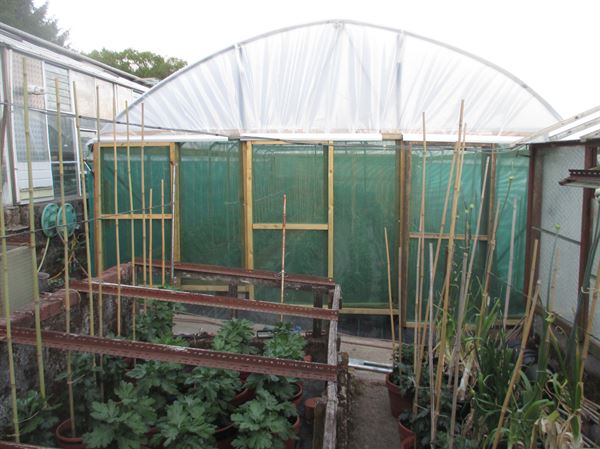 There's quite a slope on my garden. The tunnel is 16foot wide and to get the tunnel level the posts on the lower side are 2ft longer than the posts on the upper side.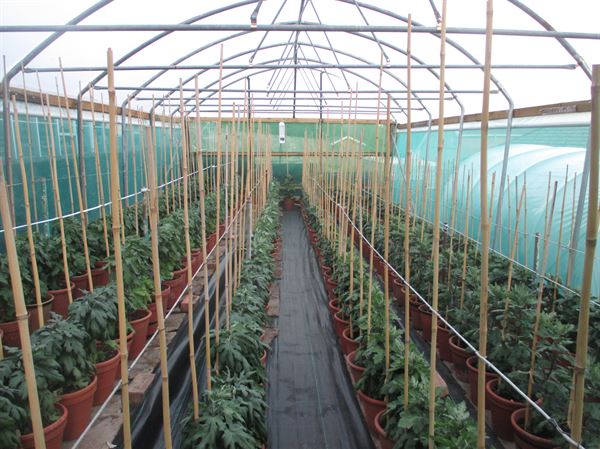 My old cover now has to be demolished and the garden landscaped. It never ends.