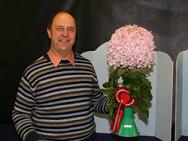 Maybe the UK's smallest Nursery

but

the largest supplier of Large Exhibition Chrysanthemums in Europe

and General UK Gardening Fanatic!!
Now also a supplier of unrooted cuttings of Exhibition Carnations
I specialise in late flowering chrysanthemums and in particular the Large Exhibition cultivars which I grow and supply to growers. I am a grower of over 30 years experience and have exhibited blooms at the National Chrysanthemum Society's Championships continually since 1975. I have achieved consistent success during this period, winning the championship 23 times. During this time I have acquired the finest stock and I have reselected it over many years. [More]
---
---
New from the blog:
I've been busy cutting down the plants that have their buds secured in early August. I've also applied a top dressing of final potting compost an inch to 1.5 inches deep to encourage new roots through the bud swell period.
Looking down under my cover. Gigantic familly are nearest the top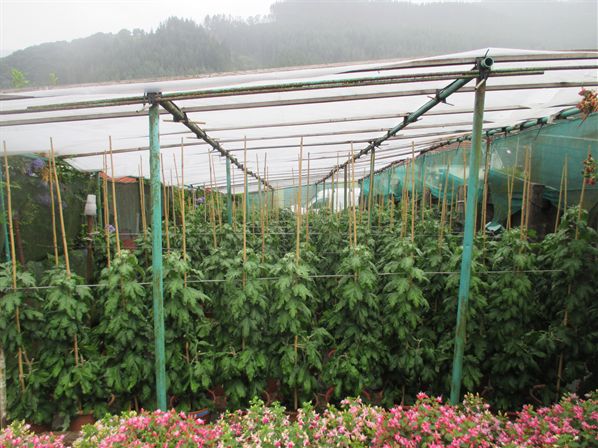 Gigantics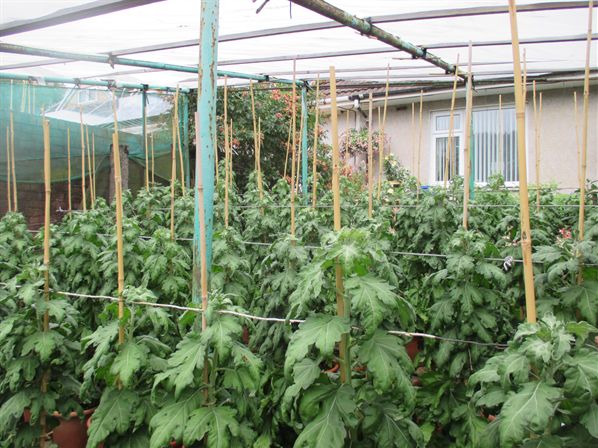 Duke of Kent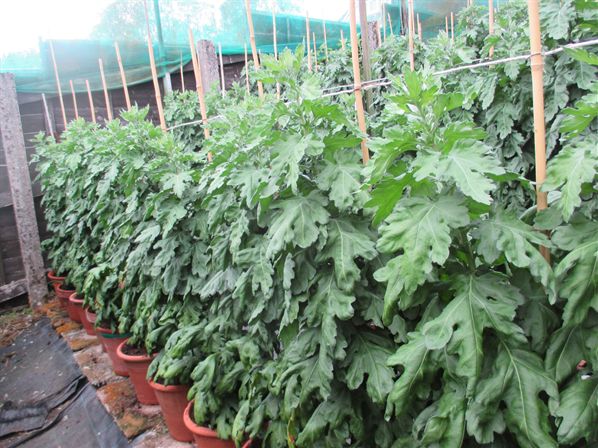 Louisiana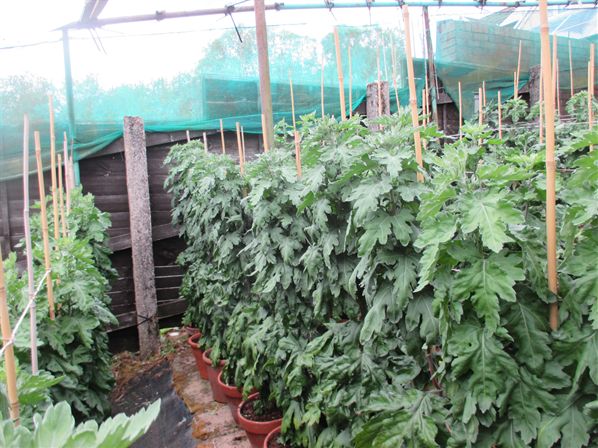 Peggy Ann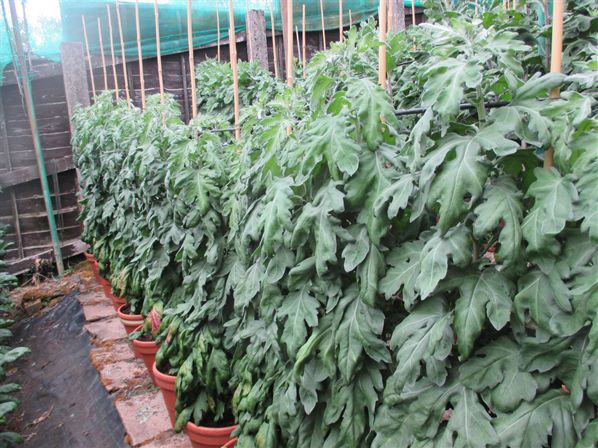 Phil Houghton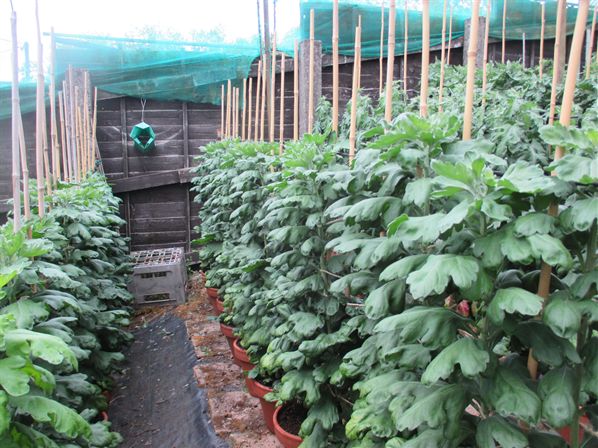 Looking up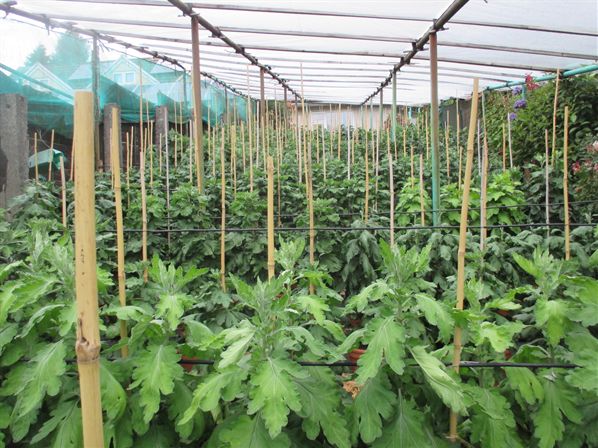 ---