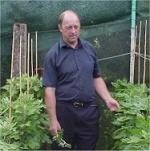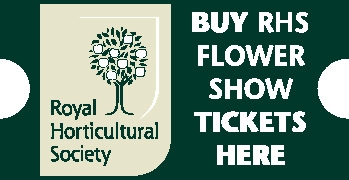 2023 Ordering
News
Duke Of Kent
Raised by T.W.Pocket in Australia in 1938. Woolman's released a yellow sport in 1947. This was quickly followed by a cream sport, released by Dale in 1948. In 1978 Willie MacConnachie had a pink sport, this is very unusual for a white to sport pink, although 40 years had elapsed by the time this had happened.
Duke of Kent is also unusual because the individual cultivars in the family flower at different times naturally. There are a number of reasons for this. The pink has a bigger long day leaf count, and is the latest to flower. The yellow is a slower grower, and flowers after the parent and the cream but before the pink. Therefore I stop the Pink first around the 10th to the 15th of May. Next comes the Yellow around 25th to the 30th of May. Then the parent (white) and cream around 30th of May to the 5th June.
My timing is always more accurate on 2nd crown because it is never influenced by being close to a natural break. This would reduce the leaf count which can often happen on 1st crown grown plants. I root my 2nd crown plants around 10th to 20th of January. I make my first stop around the 21st of March, with the 2nd stopping as stated above. If I were to grow them on 1st crown the 1st of March would be early enough to root the pink. The others could be left until 10th - 15th of March.
Duke of Kent and its sports are vigorous enough growers to fill a 10" pot and take full feeds. Beware not to over feed as the buds swell and near their full size. They can be prone to scorch in late September and early October if they are too well fed and the day temperatures are high. I would be advisable to ease off feeding and give some soluble feeds throughout October when the temperatures fall.