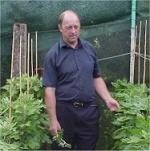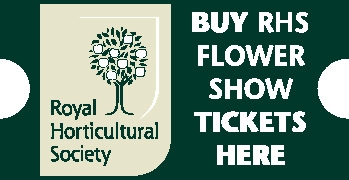 2023 Ordering
News
Tumbleweed

Nothing to report
Blog Archive
BARB ROSE TRIALS PENCOED "2008" RESULTS
Monday, 13 September 2010
See the trial listings and results here
Based on the visits of 1st of July, 16th July 1st of august and the 5th of September.
Most of the judging this year was done from under an umbrella. Not fair you might say. On the other hand you could say it was the best possible test. If roses flourish under the extreme conditions that were experienced this year they would survive anywhere. It was by far the worse season I can ever remember for flowers, and not as good as you might think for growth because all that rain quickly brought black spot and later, downy mildew that in turn weakened the rose bushes.
The varieties that have made the top ten this year are really tough nuts. It is also worth mentioning that 6 new rose varieties planted this year that didn't quite get into the top ten only because they got off to a very slow start. By September they were amongst the best roses in the trials. Golden Glory and Gardeners Glory two yellow climbers from Chris Warner look healthy and should do well next year. Young Lycidas, Sir John Betjeman, and Wisley 2008 (all Austins) were also in top gear by September. And Wild Thing, a cerise ground cover shrub from (Dicksons) was also looking smashing. They were the unlucky ones. Rambling Rosie, a red shrub from the late Colin Horner looked a very good healthy rose all year. Sherbet Fizz (Limes) put on a dazzling display in july and august, a lovely yellow patio. George Best (Dicksons) a red patio, full of flower until September where it fell away a little, but looks good for next year. County of Hampshire (Kordes) single pink ground cover, and would look great on a half-standard, healthy and has a good constitution. Gold Spice a yellow HT from (Fryers) is a cracking new rose. Also Strikes Gold a (Kordes) HT introduced by John Woods looks a winner in waiting. I could go on with so many good varieties to choose from, but this years winner is CINDERELLA, a pink shrub with the habit of the new English roses. Bred by (Kordes) Introduced by John Woods. The power and constitution of this rose is something to see, very healthy, no disease all season. This variety will be around for quite a while.
The trial was managed and looked after by Ivor Mace and Judged by Mike Thompson
Posted by: mail@ivormace.com at 20:28