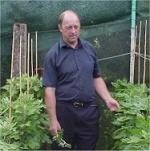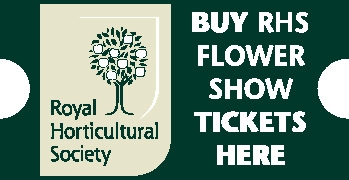 2023 Ordering
News
Tumbleweed

Nothing to report
Blog Archive
National Show
Monday, 05 November 2012
Last Fridays National Show was a bit thin because of the late season. However the Large Exhibition Section was well supported.
I'm pleased to say I managed to win the 18 bloom championship after several years of 2nd and a 3rd place. This was my 20th win in this class and as Steve Redgrave said 'If you find me in this class again you have my permission to shoot me'. 20 blooms are a tight fit in my car, and there's only an inch between the blooms. Where as 16 blooms will fly in there.
The National was a very good show for me as I also got the Bentley Trophy for Exhibit of most merit and one of my Amber Gigantic got best overall vase in show. To top it off Swansea Chrysanthemum Society won the Society Championship and my spare blooms won the 6 bloom class and the single vase class.
Barry Cundiff was 2nd with a fine set of blooms.
Andy Wickham was 3rd with another good set of blooms
In the days leading up to the show I was in contact with John Nevill to find out if he had a bloom of McKinley that we could show in the seedling class. We both had blooms that were almost ready but alas not quite. When I got home Friday night 4 of the 5 plants I had grown were nicely finished on top. Very Frustrating. On Sunday the 4th I took a bloom to Neath Show, and Here it is.
I hope to take another bloom to Cardiff Show and Newport Show and another to North Somerset next Saturday and leave it there for the Western Group Show on Sunday. Then I hope to take another bloom to Swansea show on Sunday.
My Exhibit Before Judging, A Gigantic was substituted for a Duke of Kent.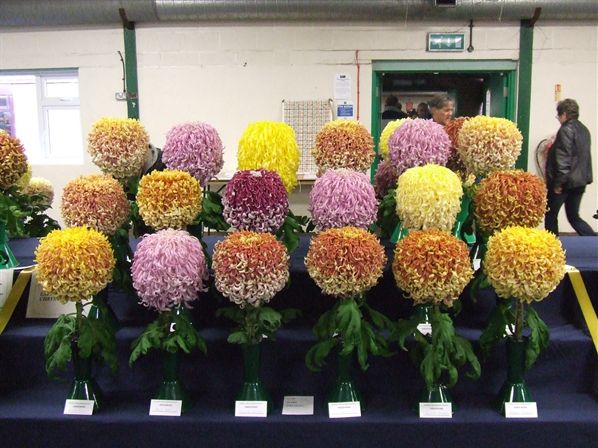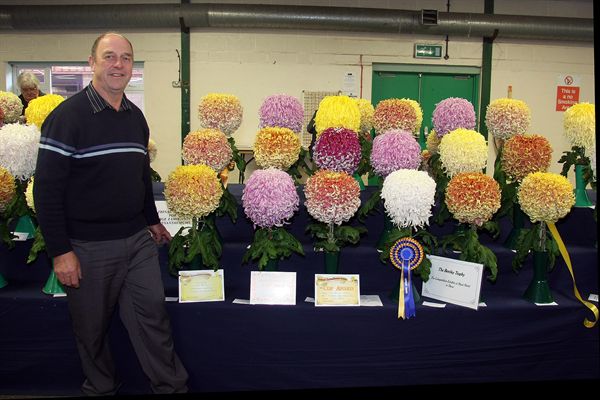 Barry Cundiff's 2nd Place entry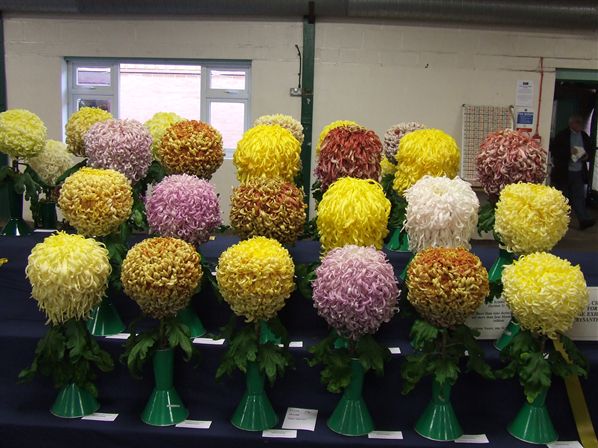 Andy Wickham's 3rd place entry.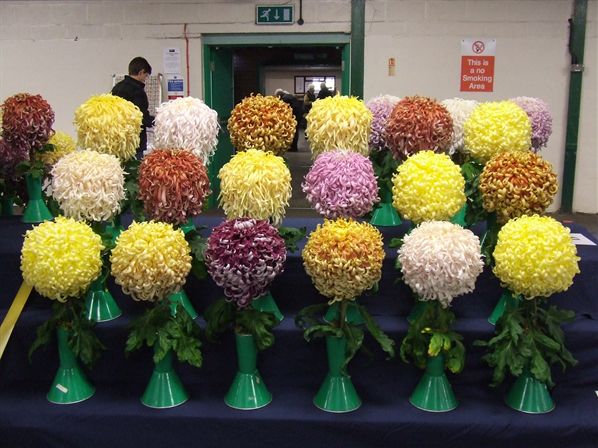 My 6 bloom entry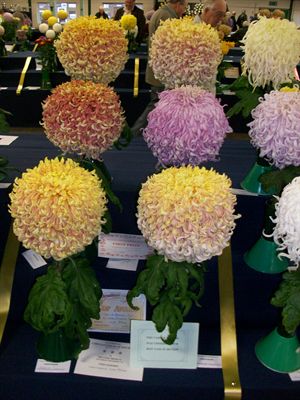 McKinley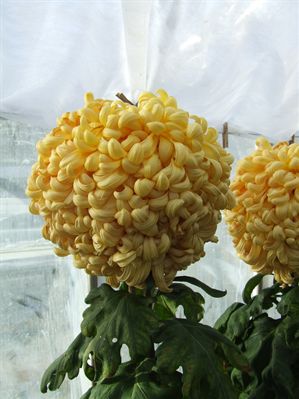 Swansea Chrysanthemum Society Exhibit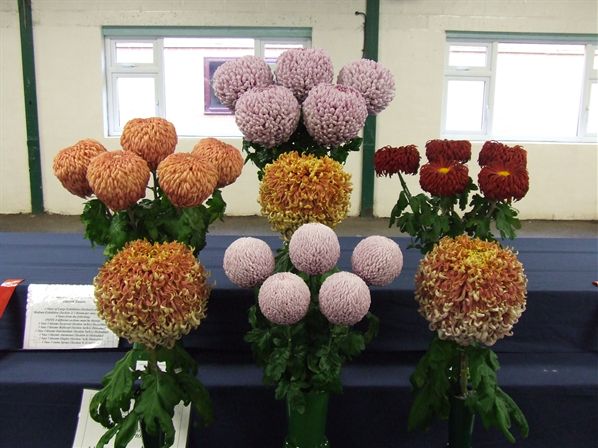 Two Cheeky Chappie's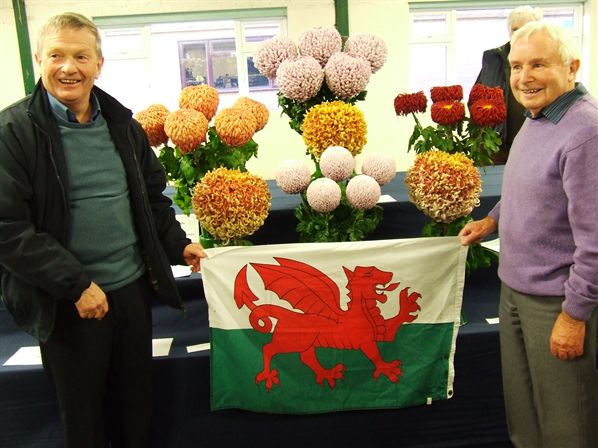 Here is the complete team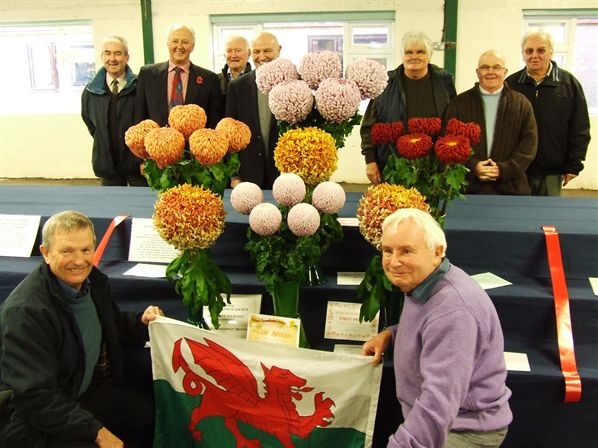 Posted by: ivormace@hotmail.com at 22:12