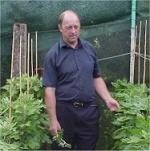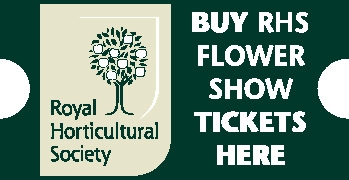 2023 Ordering
News
Tumbleweed

Nothing to report
Blog Archive
It's mid June already
Friday, 14 June 2013
The season is flying by, its mid June already. The late spring is still having its effect, roses in particular are way behind and so are the carnations. I am securing buds on the Schubert family but these are going to take a fair time to bloom. Everything in the vegetable garden has made really good growth during the two weeks of sunny weather. The potatoes were beginning to suffer and the rain came right on cue, I swear they have doubled in size in the last 3 days. I think I made the right choice by leaving the cover over my chrysanthemums, we had some torrential rain this morning. The plants in the back garden are very wet to say the least. The onions are way behind as are the leeks but both look OK and all I hope for is that they continue to grow well for the September shows.
Although it rained today I still had a few pots to water. Potatoes making good growth. Likewise so are the carnations.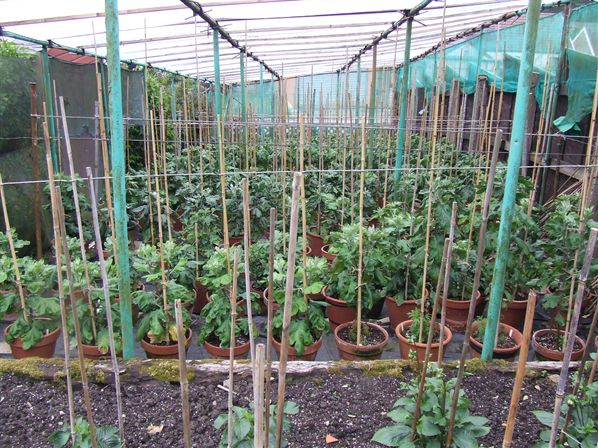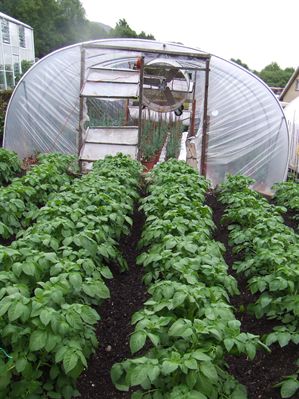 Here are the earlier carnations like Schubert & sports, also the Welsh Seedling leek, I have some Pendal Improved at the other end behind the dehumidifier.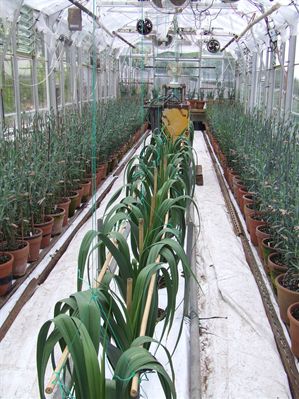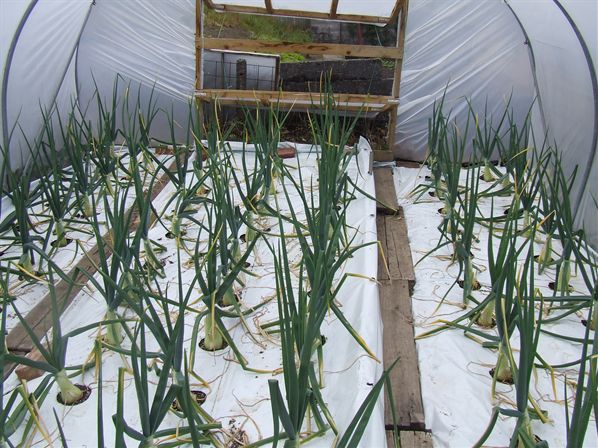 Miniature roses under cover.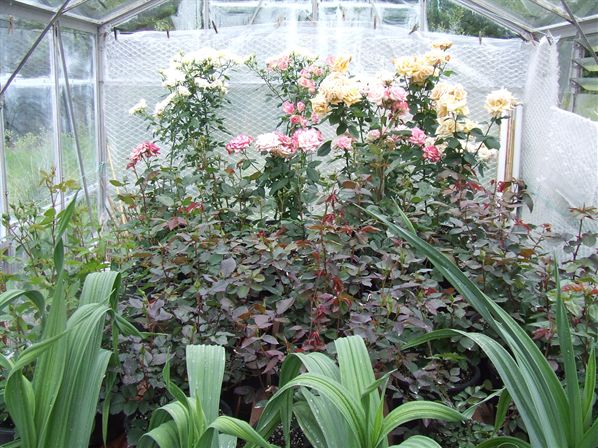 Vegetables making progress.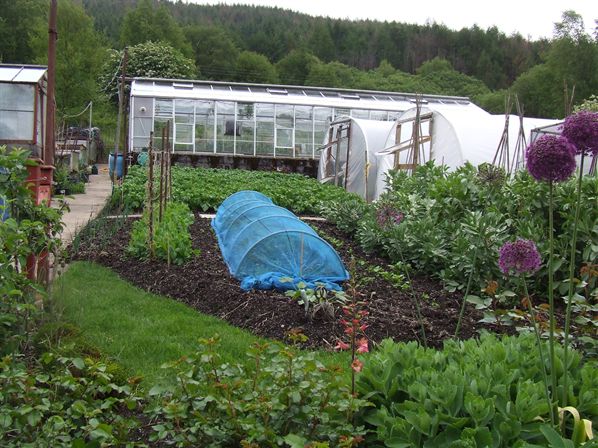 After many years of battling against Cabbage White Butterfly I lashed out on a fruit cage.
I feel terribly guilty because all the butterflies are now going over to the allotments across the field.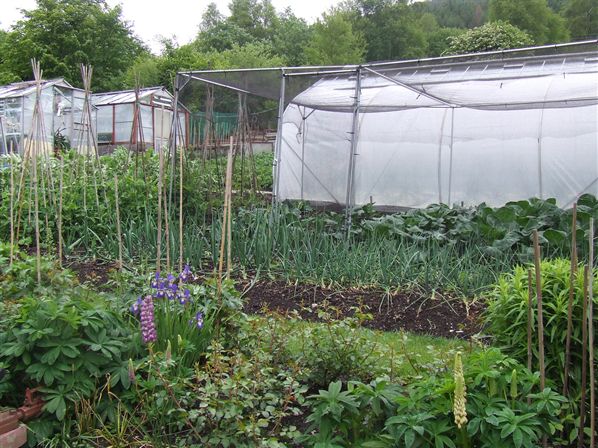 The pick of the front garden (excluding my Chrysanthemums of course) is Margaret's Cornus kousa.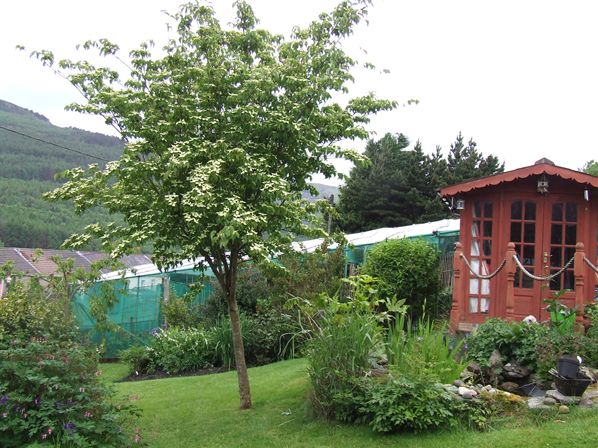 Posted by: ivormace@hotmail.com at 19:54