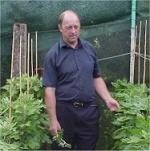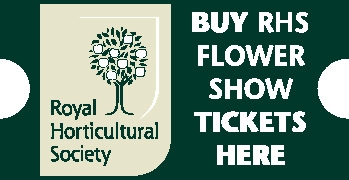 2023 Ordering
News
Tumbleweed

Nothing to report
Blog Archive
Royal Welsh Show
Sunday, 01 May 2005
I enjoyed The Royal Welsh Show. I took carnations and miniature roses, but the most enjoyable part was being part of the National Vegetable Society Welsh Branch team that put up a 16ft display of vegetables. It was their 10th consectutive Gold Medal but better still the display was awarded the best overall exhibit in the trade section. What a wonderful team our members are.
I spent the morning watering my chrysanthemums and carnations and it was gone 2pm when I managed to leave, I left my roses behind but fortunatly I remembered half way up the Rhigos mountain road, so I had to go back for them. Then when I got onto the Brecon Beacons road the A470, there was a terrible accident which nessesitated closing the road. It meant turning arround and going back to Merthyr Tydfil and going via Pontsticil resevoir, Talybont on Usk then Brecon.
One of our Ynyswen Gardening Club members Ron Jones took the NVS Silver Medal for the best dish with his Winston potatoes. What an achievement. Ron is one of our more recent exhibitors and he hit the jackpot with 4 firsts.
Dedicated Members stand proudly by the Welsh Branch display.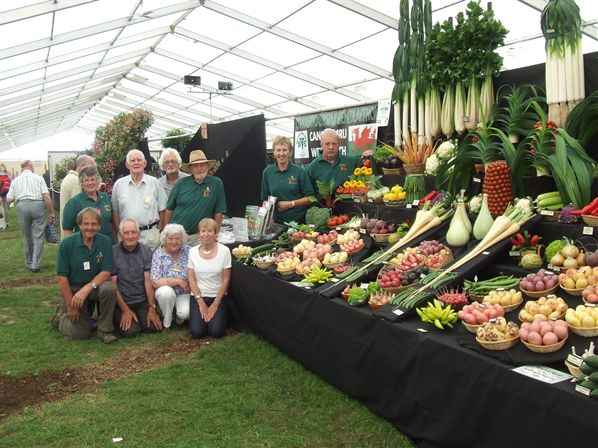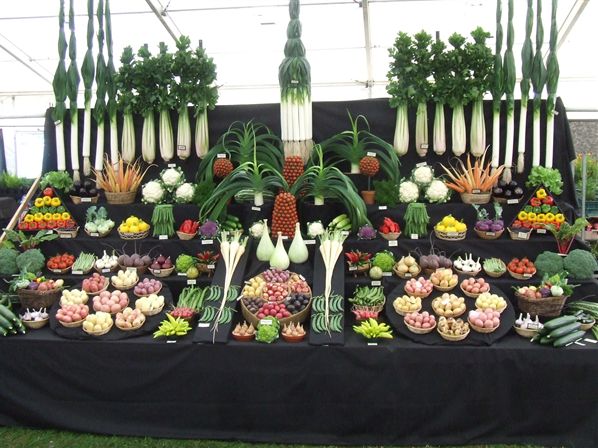 Ron Jones Gareth Davies's vase of Tickled Pink Best bloom in the roe section was Gareth Davies's Bobby Charlton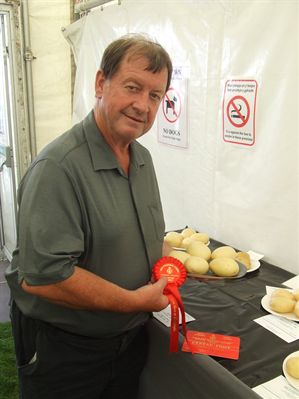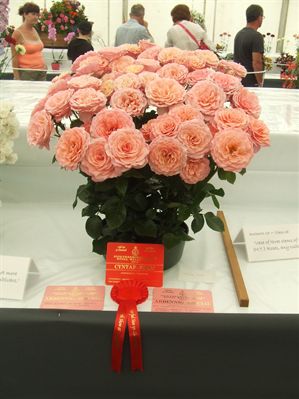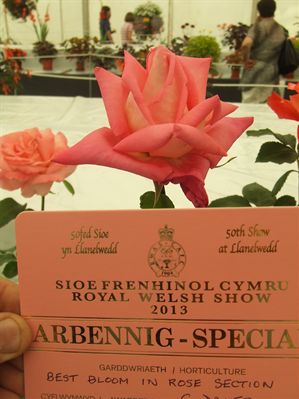 Mr Rowlands superb dish of soft fruit. Mike Thompsons box of miniature roses 'Joy'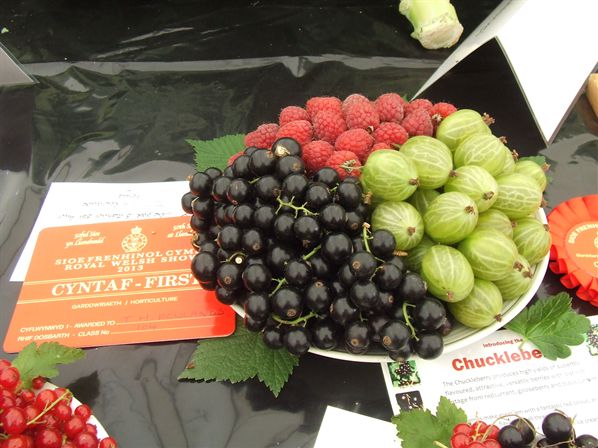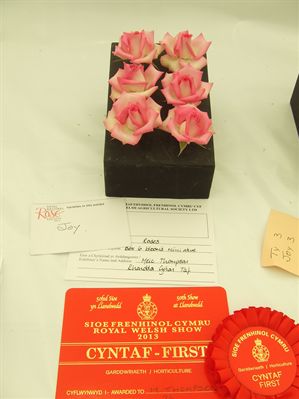 My Athletic Schubert My bowl of 9 miniature roses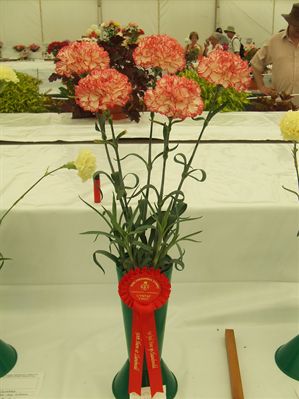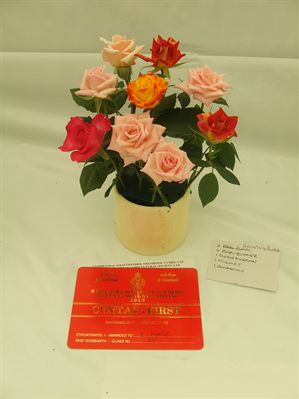 Posted by: ivormace@hotmail.com at 00:00