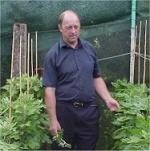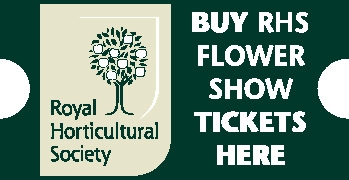 2024 Ordering
News
Tumbleweed

Nothing to report
Blog Archive
Onions & Leeks
Friday, 15 February 2013
Yesterday I took the onion and leek plants out of the light cabinet under my propagation bench where they've been under fluorescent lights sinse christmas. I potted the onions from a 40 cell tray into 9cm pots and the Leeks from 9cm pots into 13cm pots. I now have them under a sodium lamp that is on a timmer. It switches on at 8am till 10am then it comes on again at 4.30pm till 10pm. I find it can be too hot between 10am till 4pm if its sunny.
Many years ago a fire brigade along with two police officers called at my front gate and asked if the could come through my garden to gain access to the mountain behind my house to atennd to a grass fire. Of course I said yes. When the police officer saw the grow light in the greenhouse he said 'what have you got in there mate' I said would you like to take a look. I said they're my big onions, he replied. 'Well you are odd mate' I take it he first thought I was growing cannabis.
Leeks & Onions under a Sodium Light.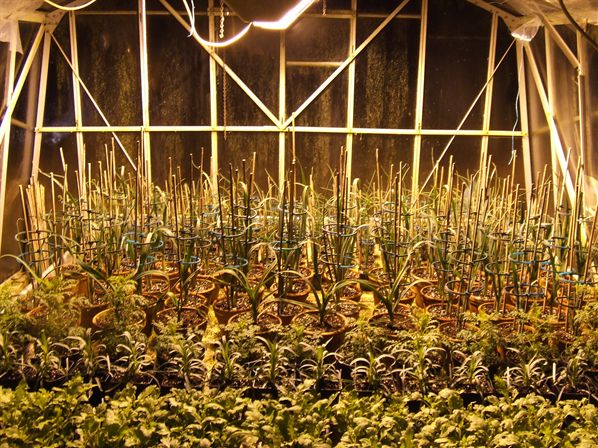 Chrysanthemum Cuttings rooting on the propagator.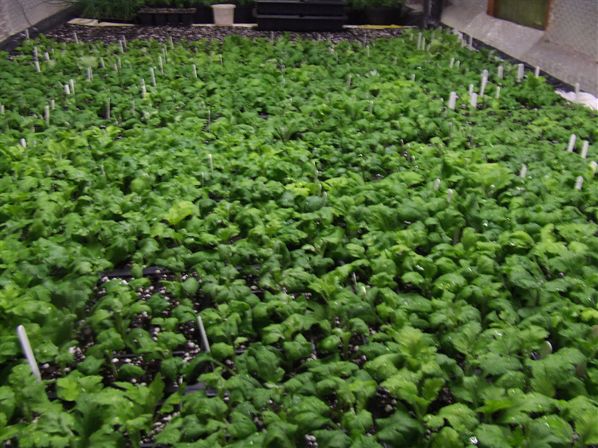 All my carnations are now potted.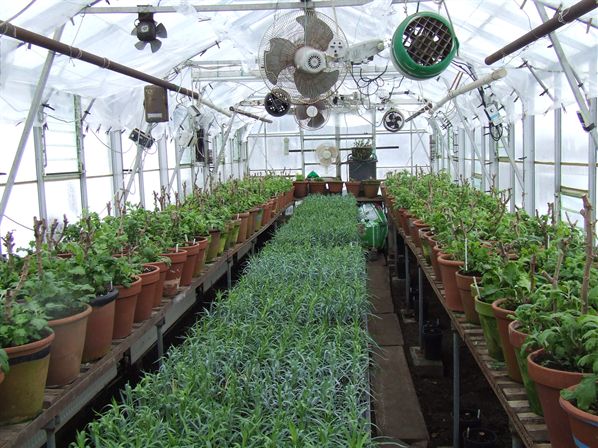 Posted by: ivormace@hotmail.com at 19:01