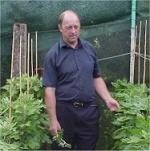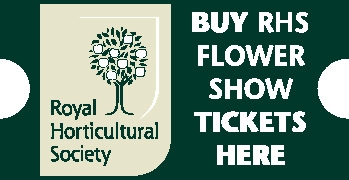 2023 Ordering
News
Tumbleweed

Nothing to report
Blog Archive
Yeovil Chrysanthemum Society's Late Show 16 & 17th November 2013
Monday, 18 November 2013
Here are some photos from last weekends show.
My 6 Large Exhibition Blooms. 2 Silver Gigantic, 1 Amber Gigantic, 1 Primrose Jessie, 2 Golden Gigantic, This entry was awarded the NCS Bronze Medal. Harry Godden's 6 Medium Exhibition, 3 Lundy & 3 Yellow Lundy. Keith Whitmarsh entry was awardeded the NCS Silver Medal, William Florentine, Peach Fairweather & Pauline White.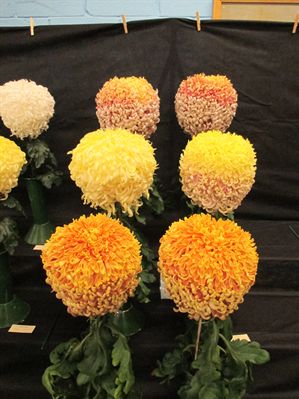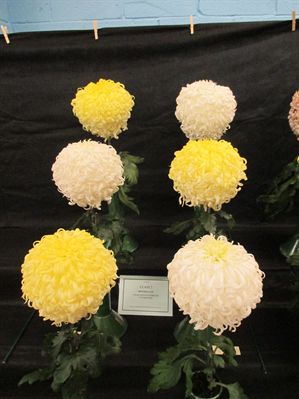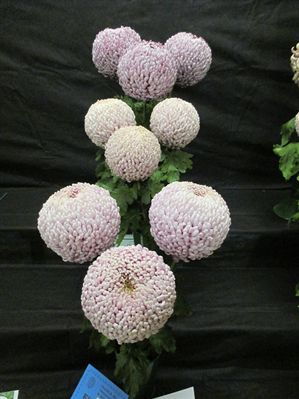 Mike Sheppard's vase of Mancetta Symbol. Dave & Val Thorringtons 6 Fantasies, 4 Evans Dream & 2 Wind Dancer.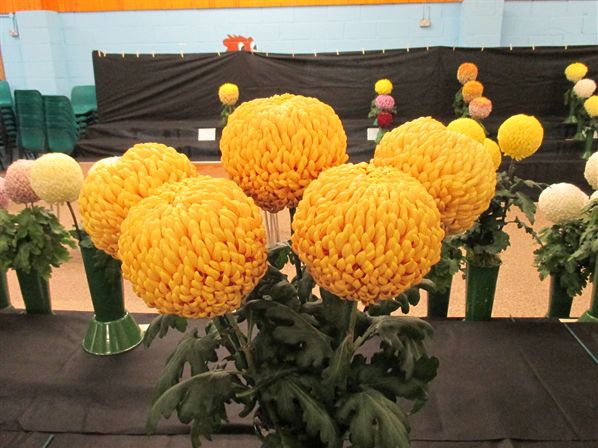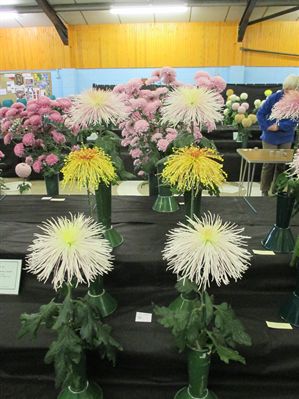 Harry Godden's Red Woolman's Glory. Keith Whitmarsh's Fairweather's shown as incurves. my Bronze, Golden & Silver Gigantic's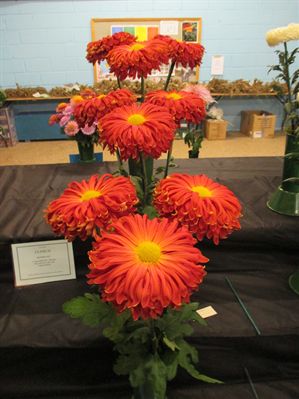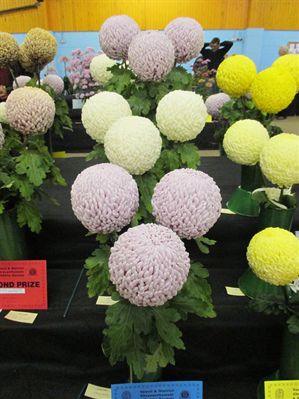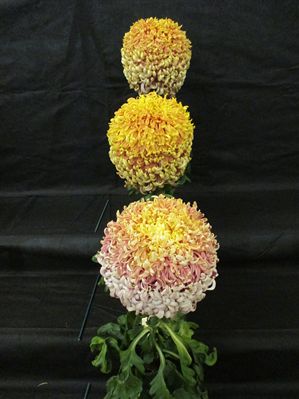 Posted by: ivormace@hotmail.com at 20:22